---
Due to Covid-19 situation also a dream land like Ibiza this year was hit hard by the lack of tourism.
Carl Cox, or, we should say, "the patron of Ibiza," took the situation quite seriously and decided to help the population of the island, currently in difficulty. We are talking about an army of people whose contribution is essential in making your vacation a dream that comes true. They deserve to be helped, so why not using music, the element that made this island famous all over the world?
Thus, Ibiza Soul Food is born. Nothing more than a series of Online Events led by the unstoppable Carl Cox to raise funds to help the island's population through the Ibiza Food Bank.
Carl Cox: "Ibiza has been a 2nd home to me for many years. The island is a breeding ground of creativity, amazing friendships, and incredible people. Some of these people now need our help in these turbulent times, and I'm super excited to be part of the first Ibiza Soul Food Edition". 
With the modest sum of 2 pounds, you can participate in 4 hours of non-stop music, having fun from home and helping the people of Ibiza with this fundraiser. Buy Your TICKETS HERE – The first event will be:
Saturday, December 12th (EU & UK only)
Time: 21:00 – 01:00 UTC
Tickets: £2.00 (100% of proceeds go directly to Ibiza Food Bank)
Event links: https://app.woov.com/dCuj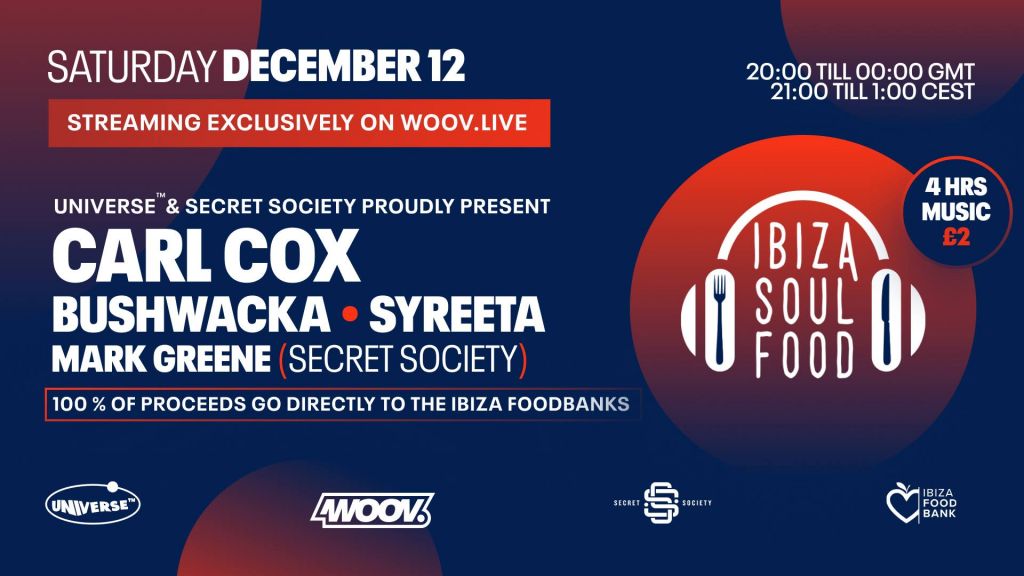 ---
Reader's opinions
---