---
Alok & John Martin: the perfect winter sound!
Written by Davide on November 17, 2021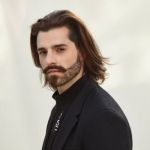 For his newest piece, Alok, the 4th DJ in the world according to the latest DJ mag Top100, uses one of the best voices in the Electronic Dance Music scene: John Martin.
The remarkable ascent of the Brazilian DJ Alok is still going on, letting him explore new waves of sound and great collaborations. You might remember his latest one featuring John Legend, "In My Mind." But this time, he chose John Martin for a lovely new radio piece named "Wherever you go." The recipe for this tune is straightforward. A fantastic sound with catchy chords and an excellent voice from John; et voilà, the perfect song is served.
"Wherever you go" collected over 2 million views on Youtube in just two weeks. We believe that you need to listen to this!
---
Reader's opinions
---