---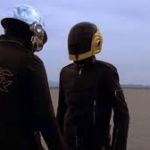 After a long and intense career that lasted for 28 years, Daft Punk broke up. It is hard to accept and seems impossible. However, the legendary duo decided to split, announcing such an event with a video entitled "Epilogue," taken from "Electroma" (2006).
The video shows the duo's entire journey metaphorically, from way back when everything started in 1993 until 2021. In the video, one of them self-destructs, leaving the other one to walk alone. It is a sad day for the world of electronic music. But not only. In fact, given the variety of tracks released by Daft Punk, it is hard to put them all under a single label. From "Technologic" to "One More Time," "Digital Love," and "Harder, Better, Faster, Stronger," their songs embrace a variety of genres, contributing to making popular electronic music. Evergreen songs realized in almost 30 long years of career. Records that were already out of time when released, now part of the history of music.
We can only wish good luck to the most iconic duo. You will always be part of the history of music.
---
Reader's opinions
---