---
The European guys are very precocious, also for learn how to have a party!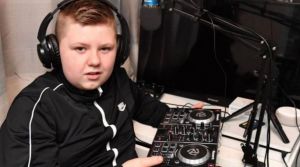 A twelve-year-old boy from Manchester organized a full-blown rave party in the bathrooms of his school and become a little star!
Instead of swallowing chips and eating junk food, Cael Bell played an excellent DJ set in his school's bathrooms during the lunch break. According to The Mirror report, this unusual DJ set has gone on for about thirty minutes. After that, the teachers of the Catholic school of Saint'Anthony raided the party and confiscated all the equipment of the young DJ.
Certainly not a happy ending. Could it be the beginning of a thriving dj career for Cael?
---
Reader's opinions
---