---
Afrojack inaugurates the new label Tomorrowland Music
Written by Davide on September 1, 2021
Last week, a new label was born in Belgium. Yes, it is all true. Tomorrowland finally launches its own label. So please, let's welcome Tomorrowland Music.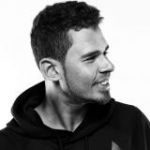 This looks like a new chapter for the EDM era. Indeed, one of the leading festivals in the world that significantly contributed to the popularity of Electronic Dance Music in the past ten years now chooses to promote its music. So to open its door, what would be better than choosing an iconic DJ from Tomorrowland?
Last Friday, Afrojack and Chico Rose inaugurated the new label with the first release, "You Got The Love" (with a stunning progressive house sound). But if this is not enough, the release is coming together with a new project for Afrojack. It is called "Never Sleeps" and proposes a unique platform to reunite artists and fans and recreate hype around the EDM world, which was lost in the last 2 years.
---
Reader's opinions
---