---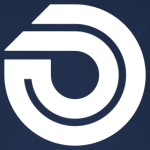 As you probably know, after a protracted legal fight, Jeffrey Sutorius – the first frontman of Dash Berlin – have now a new solo music career. In fact, using his real name, Jeffrey will no longer be the trio's frontman (here, you can read all the details about this story).
A few days ago, the music trio announced that they are looking for a new frontman as a substitute for Jeffrey Sutorius. On 17 March, he ultimately lost the lawsuit for using the "Dash Berlin" alias. This story went on for years. All of us hoped it could finish differently, but it did not happen.
Now, if you want to apply, you can send a message to Dash Berlin through their socials.
Both Revolution935 and EDM Lab teams wish you good luck!
---
Reader's opinions
---