---
The world's biggest conference in electronic music, Dancefair Virtual, which takes place every year in Utrecht, Netherlands, had to be rescheduled due to the coronavirus and was postponed to now be virtual. Scheduled for the months of September, but an exact date of the event was reached being on 28/29 November 2020 from 4-10 pm CET.
But the bad news came for these kinds of online events. A last-minute statement mentions that it will be postponed until further notice.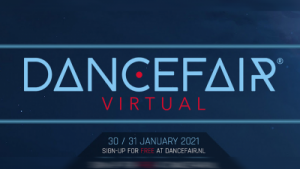 According to the official banner of the event, a possible new date for the event will be January 30/31 2021 but is not confirmed until the official statement.
But for now; be ready and know what is Dancefair:
A videoconference is proposed to us more than 200 programs which can be attended completely free of charge. The event will consist of a 48-hour conference without interruptions where there will be 16 virtual rooms in which masterclasses, workshops, virtual exhibitions, chat rooms, and much more will be held. Dancefair is the best play for meet the industry reference labels including Spinnin 'Records, Armada Music, Revealed Recordings, Protocol Recordings. And also, some of the best international djs  Mike Williams, Felix Jaehn, Julian Jordan, Mr. Belt & Wezol, Tungevaag, Lucas Estrada, MusicbyLukas, Vato Gonzalez, and many more.
For now, it only remains to be patient and be attentive to any new communication. Here we leave you a trailer of what would be Dancefair and do not forget to register https://dancefair.nl/register/

---
Reader's opinions
---