Some sad news coming today from one of the greatest to do it. Dutch DJ Robbert Van de Corput, professionally know as Hardwell, announced that he is taking indefinite time off to spend with family and friends.
"Over the past few years I've come to know myself better and better and over time I realized that there's still so much I want to share with my family and friends, so many roads I'd like to explore, but being Hardwell 24/7 leaves too little energy, love, creativity and attention for my life as a normal person to do so," Van de Corput wrote on a Facebook post.
Hardwell has dominated the scene for the better part of the last decade, being voted into the DJ Mags Top 100 DJs the past eight years. In both 2013 and 2014, Hardwell was voted the #1 DJ on the list.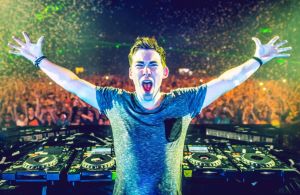 Van de Corput says he will continue to make music to connect to his fans.
Hardwell has brought his fans years of joy and great memories. It is fair to say that the person behind the artist deserves some time for himself.