---
"Another Day" Contest
Written by revolution on September 13, 2022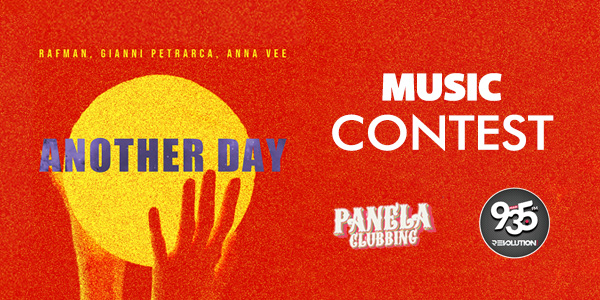 Hello Revolution audience and music producers,
We are announcing the remix music contest of"Another Day" by Anna Vee, Gianni Petrarca and Rafman.
All stems from the original mix will be available for download clicking on the following link:
The artist and/or music producer will only be eligible to participate by following and respecting all the rules and specifications related to the contest.
The winners will be elected by the 4 votes from Revolution 93.5FM, 2 votes from Panela Clubbing and 3 voted from the artists related with the original track: Anna Vee, Gianni Petrarca, Rafman.
Starting date: September 13th
Finishing date: October 4th
Number of winners: 3
Winners announcement: October 18th
The winners will be selected to:
– Release an official remix (1 each selected winner, 3 in total) with Panela Clubbing and distribution of Universal Music Portugal on the date elected by the label (with a limit of 2 months after the winners announcement)
– Rescue Radio Show interview with Gianni Petrarca introducing the track on Revolution 93.5FM
– The 3 winners will have their remix played on Rescue Radio Show on Revolution 93.5 FM
The producers/artists can send their version in solo or collaborating with other artists and needs to send the final file on a SoundCloud or Dropbox link to contest@revolution935.com beforeOctober 4th.
* The track needs to be mixed and mastered by the contest's winner. (Radio Edit and Extended version)
** The artists need to make the track available with a private link via YouTube, SoundCloud, Mixcloud, Dropbox.
***All files must be in .mp3 or .wav format. (Other formats will not be accepted)
**** it is strictly prohibited for all the contestant to upload the final track on any streaming platform (Spotify, YouTube, Deezer and all other digital stores)
DOWNLOAD FROM LINK–> REMIX PACK LINK
Tempo: 124 BPM – 10A Bm
---
Reader's opinions
---