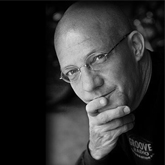 In 1992, Swedish Egil began to focus on the future beats of club culture when the first radio broadcast of his own GROOVE RADIO INTERNATIONAL program was heard from the Arizona desert. The feedback was immediate. Listeners began to demand this new electronic sound, this breath of fresh air and positive vibes. GROOVE RADIO soon became the catalyst for electronic music's exposure across the entire states. It was the first media outlet in the US to cater wholly to the underground community – bringing DJs, artists, and personalities from all over the world to play, spin, or just share moments of their lives across the airwaves.
With early presence on the internet back in 1995, GROOVE RADIO was the first to feature global webcasts with artists such as Future Sound of London and Orbital. This true commitment to championing the art of the DJ has helped bring into the GROOVE RADIO studio such talents as The Chemical Brothers, Daft Punk, BT, Paul Oakenfold, Timo Maas, Pete Tong, John Digweed, Basement Jaxx, Groove Armada, Diplo, Sasha, LTJ Bukem, Dimitri From Paris, Dave Ralph, Richard Vission, Christopher Lawrence, Roni Size & Reprazent, Aphrodite, Roger Sanchez, and Olive.
Groove Radio International airs every Thursdays at 1AM EST on 93.5FM in South Florida and worldwide through our app 'Revolution Radio Miami'.