Grammy Award nominated DJ/Producer Todd Terry has been engulfed in dance music since he first started listening to European dance music records while growing up in Brooklyn. Already devoted to turntables, he heard something different in those tracks, and he "went for the difference. I never got a break in New York, but England happened right away, so I catered to them." In any event, the Todd Terry sound was born.
By 1988, Todd Terry hit big in England and Europe, and his notoriety was making its way back to the U.S. In addition to DJ appearances, Todd was cutting his classic underground tracks A Day In The Life, Weekend, and Can You Party, released under monikers such as the Todd Terry Project, House Of Gypsies, and Royal House, all considered essential and ground breaking.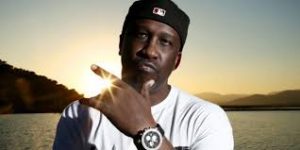 In the mid 90's, the Ministry of Sound's eponymous UK label released A Day In The Life, a collection of Todd Terry tracks that had been causing dance floor panic. That then led the way to a deal with Mercury Records allowing him to set up a context in which to work with his favourite singers and performers. The first release, Keep On Jumpin' on featured a vocal workout from super-divas Martha Wash and Jocelyn Brown, together for the first time ever. The song became a top 10 UK crossover pop hit and worldwide smash. Todd followed with the anthem 'Somethin Going On', a top 5 UK crossover pop hit.
All the while, Todd continued to break new ground as a Producer/Remixer. From SNAP to Annie Lennox to George Michael to Bjork, Todd's mixes bridge the ground between club cool and commercial accessibility. In 1995, his remix for Everything But The Girl's Missing became a worldwide smash, giving the British duo their first ever hit. He then rode the charts with mixes for Garbage (Stupid Girl), The Cardigans (Love Fool), Everything But The Girl (Wrong), 10,000 Maniacs (More Than This), Jamiroquai (Alright), The Cardigans (Been It), and The Lightning Seeds (You Showed Me),.among others. He also produced a Robin S track (Givin' You All That I've Got) for the multi-platinum Space Jam soundtrack.
INK/Distinctive Records 2005 release The Todd Terry Trilogy: Past, Present & Future on 3 x CD & 10 x 12" vinyl has inspired Todd fans both old and new with over 30 Todd classics and 10 new Todd songs. Todd is also releasing a barrage of new singles on Blanco y Negro, Elementary Group, and Manifesto/Mercury (who are also re-releasing the 'Keep On Jumpin' and 'Somethin Going On' in 2006). Ministry of Sound has licensed Philippe B Vs. Todd Terry 'Can You Feel It (Can You Party)' for a major 2006 release, a new version of the Todd classic Royal House 'Can You Party'.
Todd Terry All Stars feat. Kenny Dope, DJ Sneak, Terry Hunter, & Tara McDonald's 'Get Down' will be released in 2007 on Strictly Rhythm. This red hot single is the first proper original release on the re-launched legendary label.
'Strictly Todd Terry' compilation mixed by Todd Terry will be released in 2007 on Strictly Rhythm. Todd's mix follows installments by Masters at Work and Tiefschwarz in this newly launched series.
Todd is one of the world's most celebrated figures in dance music. With almost two decades of dance floor domination under Todd's belt the quality of his productions goes from strength to strength. Welcome to the church of house music presided over by Todd the God. Are you a believer?