---
Alok's 2023 started with a new remake from 2004
Written by Davide on January 24, 2023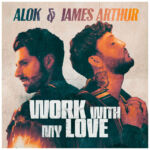 Brasilian superstar DJ ALOK started his 2023 exactly how he ended 2022: with a remake.
After "All By Myself," a song that brought us back to 1990 with a track containing a sample by Depeche Mode, it is now time for "Work With My Love." However, this time, the time machine stopped in 2004. This time, the sample is taken from "Lola's Theme" by the British duo, The Shapeshifters. When the song was published, "Lola's Theme" obtained a platinum record in the UK. 
You may remember that the instrument used by the British duo was not entirely new. Indeed, that song was inspired by "What About My Love" by Johnnie Taylor (1982). However, in 2023, Alok brings this piece to a new life with a fresh and modern sound, and… we love it.
---
Reader's opinions
---