---
Four years have passed since that terrible day in 2018 when Tim Bergling, known as Avicii, passed away. However, after four years of absence, everyone still remembers how great this artist was and how important his music has become, a milestone for modern Electronic Dance Music.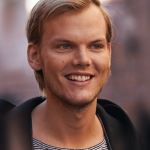 During these years, we had the chance to listen to more music released by him (obviously completed by his team). Maybe we will listen to other records in the future since many artists still have or might have unreleased music produced with Avicii. As an example, as we mentioned in a past piece where Tiesto and Nile Rodgers declare to have unreleased music created together with Avicii. In these years, music has changed, but the sound of Avicii continues to hit our hearts. Moreover, the cause named after him still continues to be venerated worldwide, particularly in Sweden. Indeed we refer to the museum that was open in Stockholm last February to honor such an unforgettable man.
Today, we want to celebrate him with some past pieces dedicated to the great artist he was. Also, if you have missed it, there is an official biography available that we mentioned HERE.
Finally, we had our personal ten tracks selection of the best Avicii tunes. As we said and as we will always say: Thank You, Avicii!
---
Reader's opinions
---