---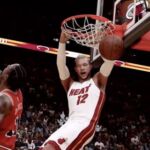 If you are an NBA fan and Music Lover too, you may be happy to know that in the next episode of NBA2k23, you can finally play with Diplo's avatar!
Thanks to the most recent 3d modeling techniques, all of Diplo's textures and facial expressions were caught and added to his exclusive avatar. In the last year, the videogames world has brought realism inside the games more than ever; now, this will be incredible. Indeed, in the trailer, you can see Diplo with the #12 t-shirt of the Miami Heat. 
Diplo is one of many to be shown on the NBA's video game. You can also find the avatar of Jack Harlow, A Boogie With da Hoodie, Lil Durk, and Lil Wayne.
---
Reader's opinions
---