---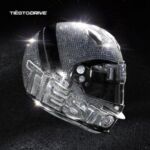 Finally, after a long wait and a little delay on the release date, the newest album, "Drive," by Tiesto, is out now!
It contains all the major hits from the latest years, including the worldwide smashing hits "The Business," "Hot In It," "10:35," and "Pump It Louder," featuring the Black Eyed Peas. The good news is that 'Drive' also contains many new songs never listened to before now. These singles continue Tiesto's unique EDM style and confirm that he no longer wants to produce Trance. Tiesto has described this album as Night Journey.
A little curiosity about the artwork: It represents a helmet inspired by the 2004 Monaco Grand Prix, where a $430,000 diamond affixed to the front of a racecar disappeared forever.
---
Reader's opinions
---