---
Topic and A7S are back to the scenes with another remake
Written by Davide on June 21, 2022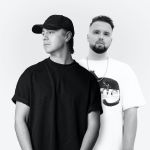 After the worldwide music hit Your Love (9 PM), Topic and A7S are back together for a new remake from the past. This time they chose to sample the Zombie Nation's tune named Kernkraft 400 out in 1999.
The song "A Better Day" is a simple and modern remake that might bring the guys to the top of the charts (again) for Summer 2022. Furthermore, you can find the signature sound by Topic with the typical piano chords and the excellent vocal by A7S.
A7S says: "Tobi and I work together a lot, and we started the idea for the song in Dubai, where we both now live. Immediately it felt quite special; we've always had a love for the 'Kernkraft 400' melody.
---
Reader's opinions
---