---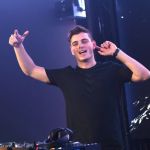 He's the dance record man, and also the first Dutch artist to have reached 1 billion streams on Spotify. The first Garrix's billion track is the extremely popular 'In The Name Of Love' and now he's ready to double his record. 
Indeed, Martin Garrix is taking home a new prize, after reaching one billion streams on Scared To Be Lonely, made with Dua Lipa.
Martin Garrix: "It's crazy to have another one of my songs hit one billion streams on Spotify! 'Scared To Be Lonely' is a song very close to my heart. Even though the song has been released quite some time ago, it's amazing to see that so many people are still listening to it."
Scared To Be Lonely, released in January 2017, represents the Martin Garrix Pop-Dance style. The song is considered the follow up of the above mentioned In the name of love, which made him known to the commercial radios and to those who had never attended an electronic music festival before.
---
Reader's opinions
---