Update: August 19, 2019
Luca Parmitano finally made it to space to play the first DJ set in space ever!
"It was an incredible opportunity for all of us to make a dream come true. This opportunity to combine science and music was a great experience. I hope that everyone now sees the world a little bit differently and enjoys life – just as we do this up here on the ISS." – Luca Parmitano
Italian astronaut Luca Parmitano has become the first person to DJ live from space 🚀🌌https://t.co/O667Ibw6z6 pic.twitter.com/wpFH9rIizs

— BBC News (World) (@BBCWorld) August 14, 2019
June 14, 2019
Leave it to an Italian to be the first DJ in space! Astronaut and engineer, Luca Parmitano, will be blasting off into space on July 20, 2019 to livestream the first ever DJ set on August 13th. He is currently being "trained" by DJ Le Shuuk to be ready for the world premiere pictured below.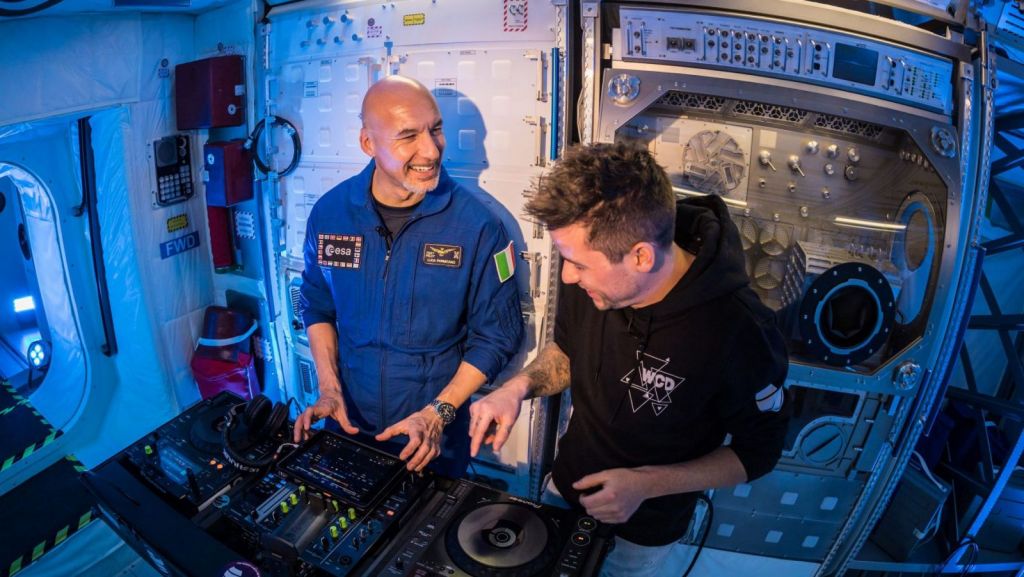 Keeping with the space theme, NASA also announced a music contest to celebrate the 50th anniversary of the Apollo 11 moon landing (July 20th).
You submit the song you would want to hear on a trip to the moon, and NASA will compile your submissions and create a spaceflight soundtrack to air on NASA's Third Rock Radio station July 13th and 14th. Keep in mind that a flight to the moon is approximately 6 hours. Maybe this "soundtrack" will be played on the next expedition to the moon in 2024! Submission deadline is June 28th.
The rules:
Songs with explicit titles, lyrics and themes will not be accepted for addition to the playlist. NASA is for everyone – let's make sure our playlist is too.

Only songs published on official music streaming services at the time of the acceptance period will be added to the playlist. A user may not submit song lyrics or unpublished music from sites such as SoundCloud, YouTube, Bandcamp, MixCloud or other user-uploaded content websites.

Only songs with the hashtag #NASAMoonTunes on Twitter and submissions via the above form will be accepted.

Third Rock Radio has the flexibility to select which songs will air from the proposed list. There is no requirement or obligation to play any specific song from the playlist, and there is no guarantee that each song submitted will be aired live. Want to know if your submission made the cut? Don't miss the live show!
Submit music here!